Today is the day.
It is 6 A.M. Nico, pilot and G.O. from Fly with Nico, wakes me up with two boxes of Ladurée vegan macarons, the breakfast of champions.
Today is a special day: I was born on this day thirty-four years ago, and I feel the planets are aligned: something big is coming. Today is a day to break records in the Geneva sertão! Today, I will fly to infinity and beyond! Today is THE day!
Nico, pilot and G.O. from Fly with Nico, has underestimated the effects of an early morning sugar high combined with a severe withdrawal from flying (it has been raining cats and dogs for two weeks here). When he jokingly suggests an early flight before work, I stuff the three last macarons in my mouth, grab my helmet and cry: let's go!
It is still dark outside, but the city shines with the lights of thousands of cars stuck in traffic. We join in on the name-calling and reckless driving, both well-loved local traditions here in Geneva. We speed through the red lights and soon, we find ourselves in the heart of the forest, climbing towards today's launch.
One might not know this, but Mount Salève is an incredibly wild and dangerous place. On our way up, we stumble upon a couple of ferocious and untamed beasts. We stop, mesmerized by the creatures' famed long teeth and fluffy tails.
Bunnies.
A formidable encounter now engraved forever in our memories.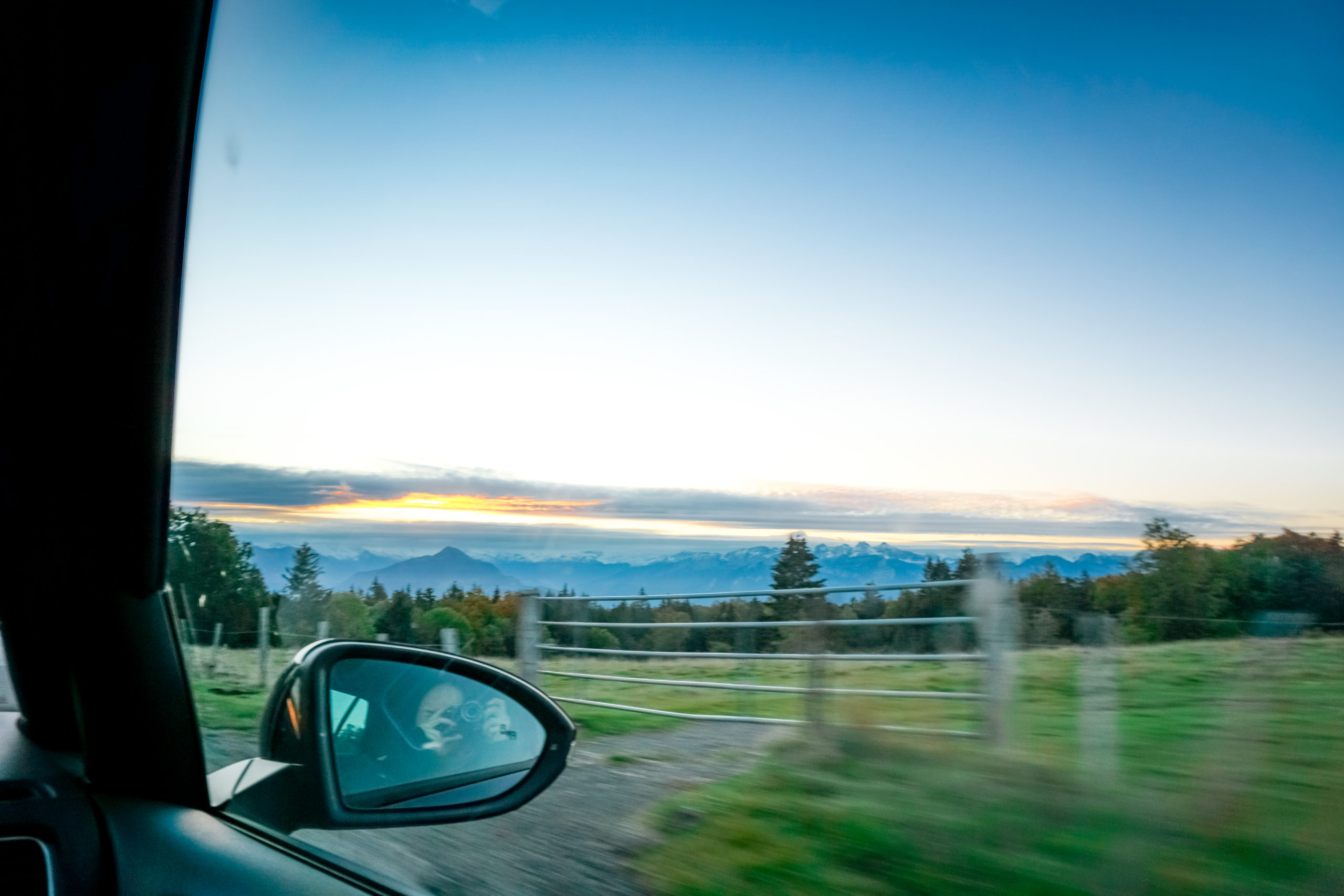 When we reach the top, a southerly wind is blowing from lee. But I am not easily deterred from pursuing my dreams and we trust in our deep knowledge of the mountains. Still pumped up with the aligned planets' energy (or is it sugar?), we head to the North launch, confident the wind will align with our high expectations for the day.
Turns out the wind tends to align more with weather forecasts than one's hopeful wishes, and it is indeed still blowing from the lee when we get there.
To get a shot at the flight of a lifetime, I must run faster than the wind now. Digging deep within me, looking for strength and resolve, I wonder… can I rise up to the challenge? Do I have it in me?
Well, wind speed is only 2 km/h, so I figure I should be alright.
We go over the safety and retrieve protocols; I turn on all my flight instruments; and we go over my flight plan. I have decided to go for a straight distance with a declared goal. The plan is ambitious, and if I am successful, I should fly a grand total of 4 kilometers and land ten whole minutes later at the Vessy sports center.
I strap myself to my harness, kiss Nico, pilot and G.O. from Fly with Nico, and launch.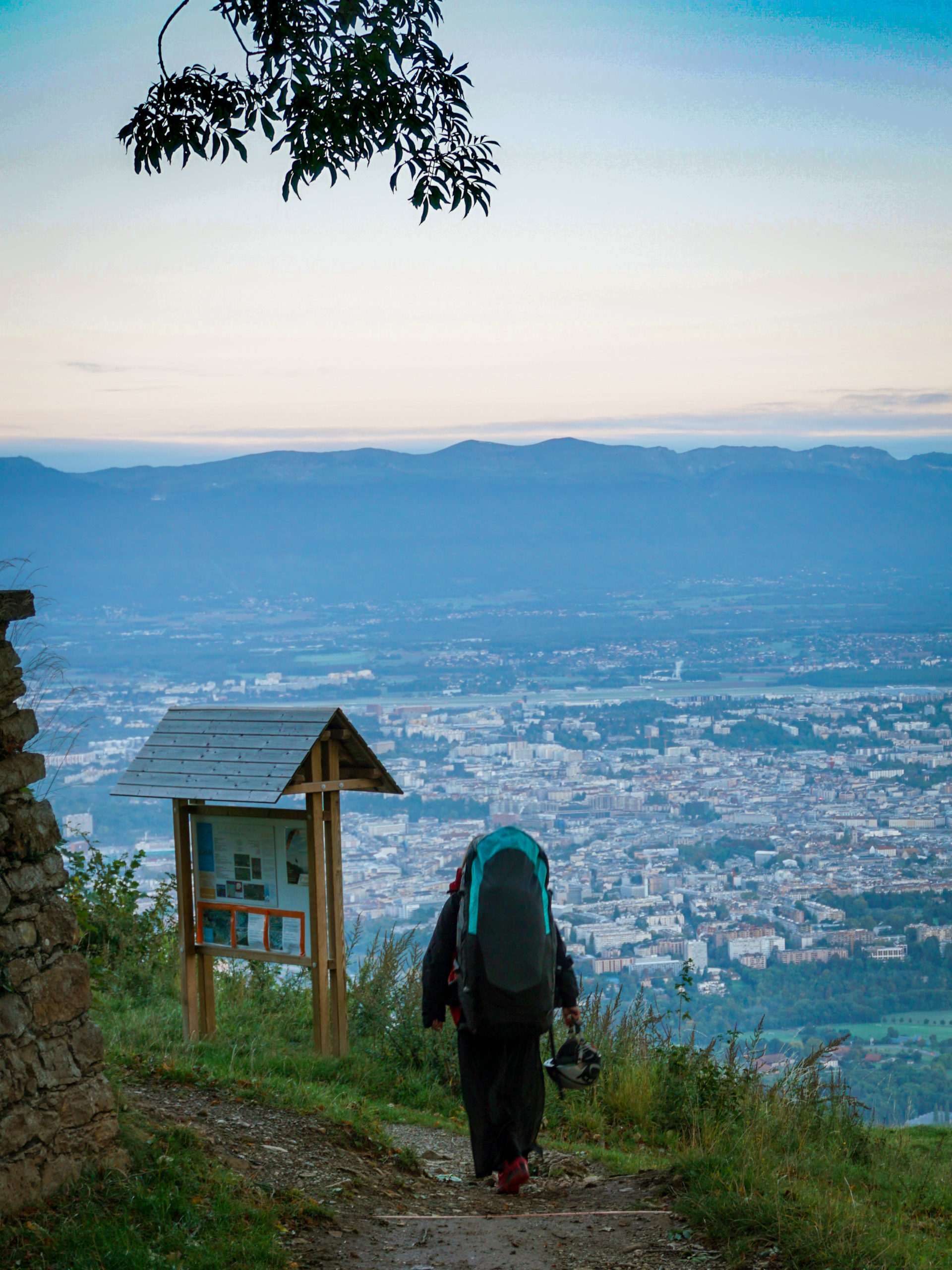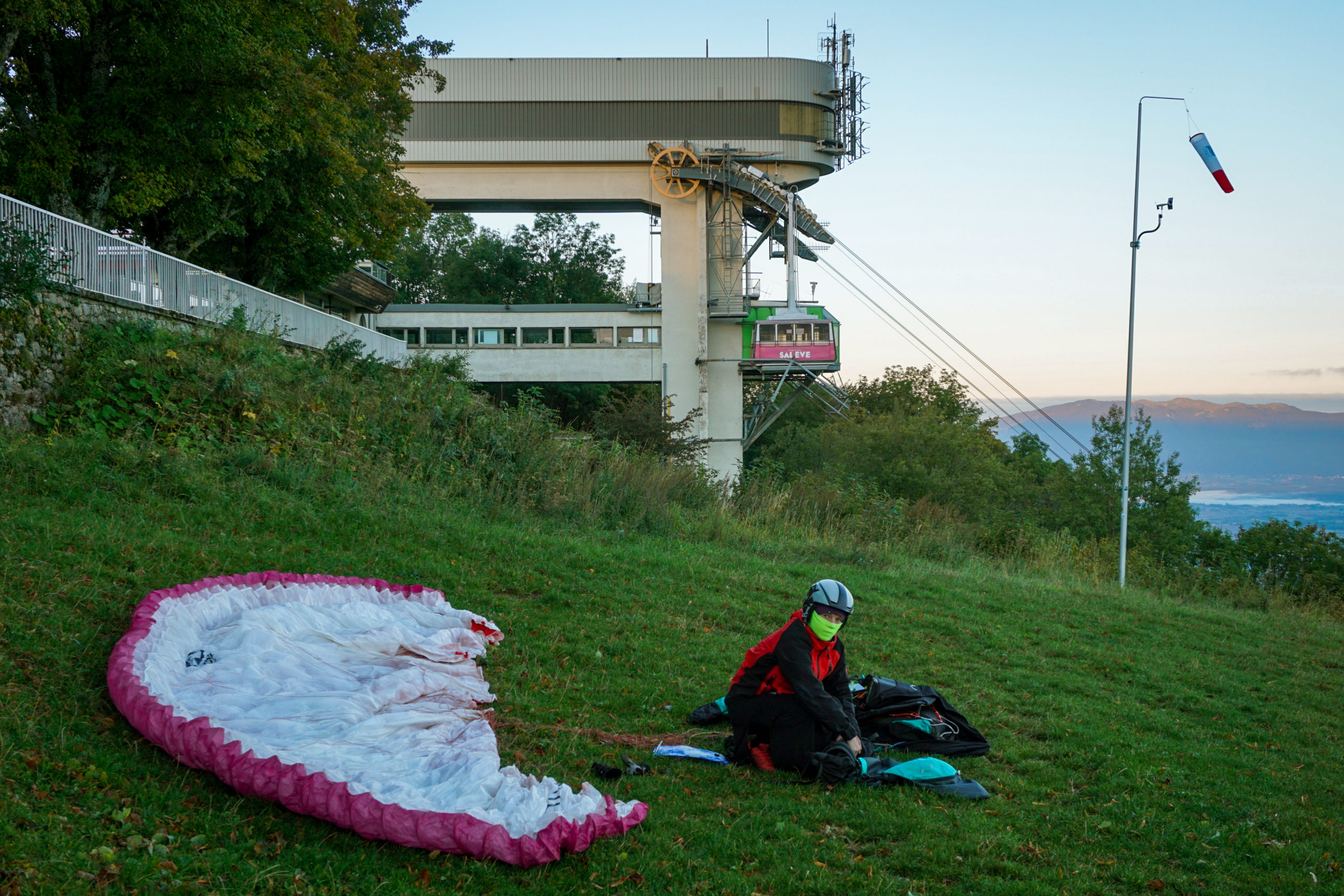 There actually is something quite magical about being alone in the air, high over the city, its building, roads and humans, at the dawn of a new day. I savor the moment.
And I snap back: eyes on the prize, Stefanie! I focus hard to find the best lines and hit the breaks on the first (an only) beep beep of the day. Soon, I realize, in a glorious moment of pride, that not only am I about to make it to my declared goal; I have enough height to keep going! To infinity and beyond! To Parc Bertrand!
I dance around the buildings, traffic lights and trees, and I land with a flare in the little patch of green nuzzled in the city. I am the queen of the world, and my arrival is met with chants and clapping, celebrating my greatest achievement!
Really, it is! A PE class of ten-year-old kids on a field trip was actually quite thrilled to see me land.
So were a couple of law enforcement agents… oops!
I greet them with a grin and poise I can only fake. "Good Morning officers. Lovely day, isn't it?"
The authorities were not as impressed as the kids, but they were quite amused by my performance, I dare say.
After a few minutes, we are joined by a couple of their colleagues who heard about me on the police radio. Their arrival chips away at my vanishing confidence. Though they soon crack a friendly smile, they warn me the cantonal police is on their way. Concerned citizen have been calling 117 to report sightings of a stranded parachute crashing in the city!
Sure enough, a flashing police car pulls up and two officers in blue join us. By now, all of my insides have melted, and I launch into full defense mode. I blabber unintelligible gibberish exclusively made of acronyms and abbreviations.
"IGC and GPS ok; below TMA 1050 AMSL, out of GVA CTR; sure do have FLARM but this VFR; all A-OK, officers!"
They seem amused and are eventually convinced by my crystal-clear explanations. I mean, how could they not?
As they wish me a good day and leave, my heart slows down, and I reflect on the past few hours.
What an adventure! I went beyond the limits I set for myself today and fulfilled a lifelong goal! (Landing here has actually been on my goal list since I started flying from the Salève) I triumphed over the Geneva sertão and broke my personal record for the new season!