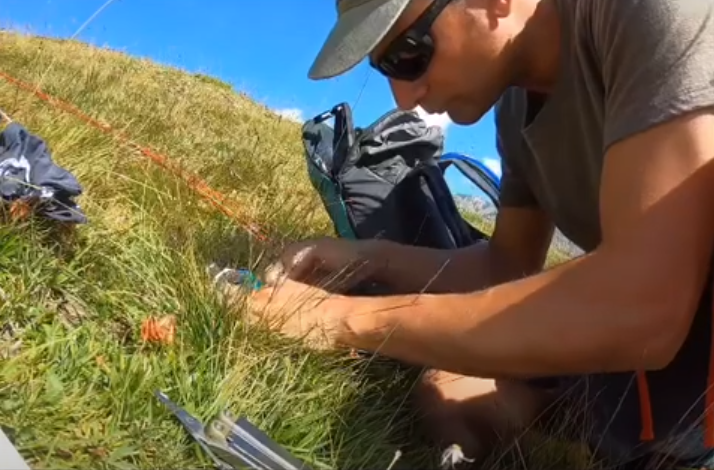 They've forecast thunderstorms as of noon. I get up to Moosfluh- above Riederalp- early. At 10:30 not a single glider is on the air. Strange, we're in the Mekka of free flying. I launch. Right into a gentle morning thermal.
As I arrive above Fiesch, others launch, only to scratch the forests low down. Sluggish start.
A good hour later, clouds are towering into the sky. Not long until it gets unflyable. I cross Grimsel, and as I'm over the Rhône glacier it becomes clear: I need to land soon to avoid the weather. I fly to Furka pass and nearly get ready rained on. Spiral down and land.
I hike to Albert-Heim-Hütte, a jewel of a cabin the Swiss alpine club (SAC) has to offer. A hearty dinner, followed by drinks and watching shooting stars with the other guests and team.