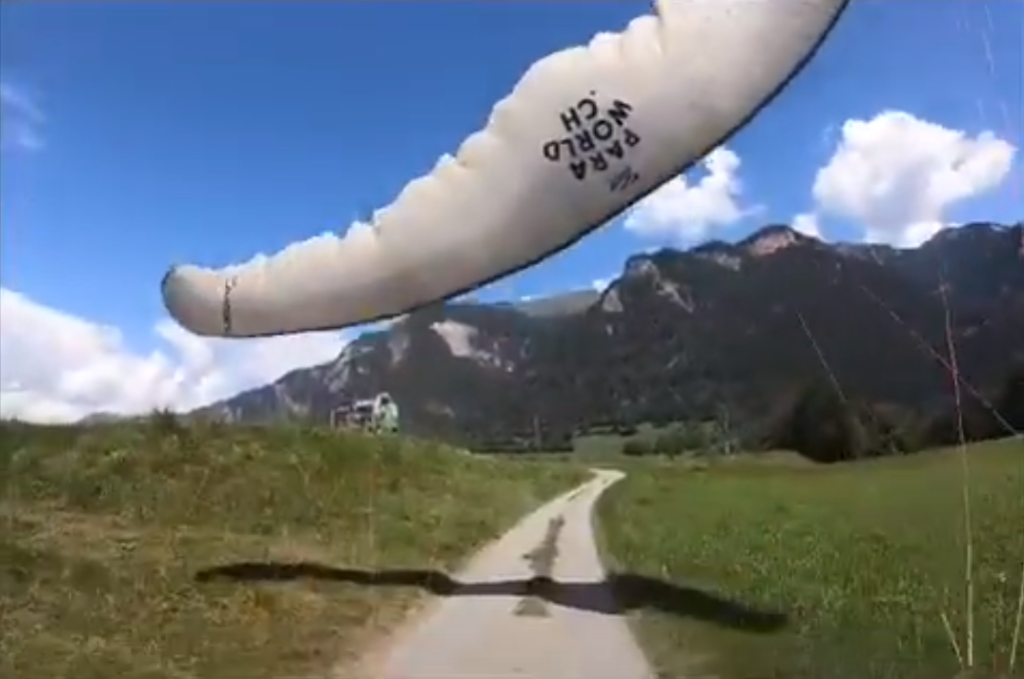 SAC cabins are special. Mind boggling that our tribe has been building these works of art in the most inhospitable spots our country offers. The Albert-Heim-Hütte is a gem, staffed by an awesome team.
The hut sits on a spur, looking out over what's left of the Tiefen glacier. I follow the spur to its highest point, Schafberg.
I launch and core a thermal to above 3000 m. Pushed by a gentle southwesterly I fly across Andermatt, the Oberalp pass, down the Surselva to Crap Sogn Gion. Keen to avoid the dark clouds above Calanda, I cross the valley to the south. I'm dodging the clouds that tower threateningly high. In Thusis the ride ends: south wind is blowing in, truncating thermals.
I land in a furnace. After having spent the last week at altitude, my brain overheats. I flee up to Obermutten, 2000 m up. Yet there are storms in three directions, and the wind is sketchy. I decide to spend the night.